(Alicia Keys & Hubby Swizz Beatz get the BluKolla Cutest Couple Award in my opinion)
               What's better than fashion alone??? Fashion and Music!! That's right, the 2012 Billboard Music Awards launched this past Sunday, May 20th 2012 in Las Vegas. Although, some frowned upon the fact that artist like Beyonce and Rihanna didn't show their face this year around but other celebs managed to keep the white carpet busy in their fashion savvy attire. Check out who we managed to find strutting their stuff and posing for the cameras below.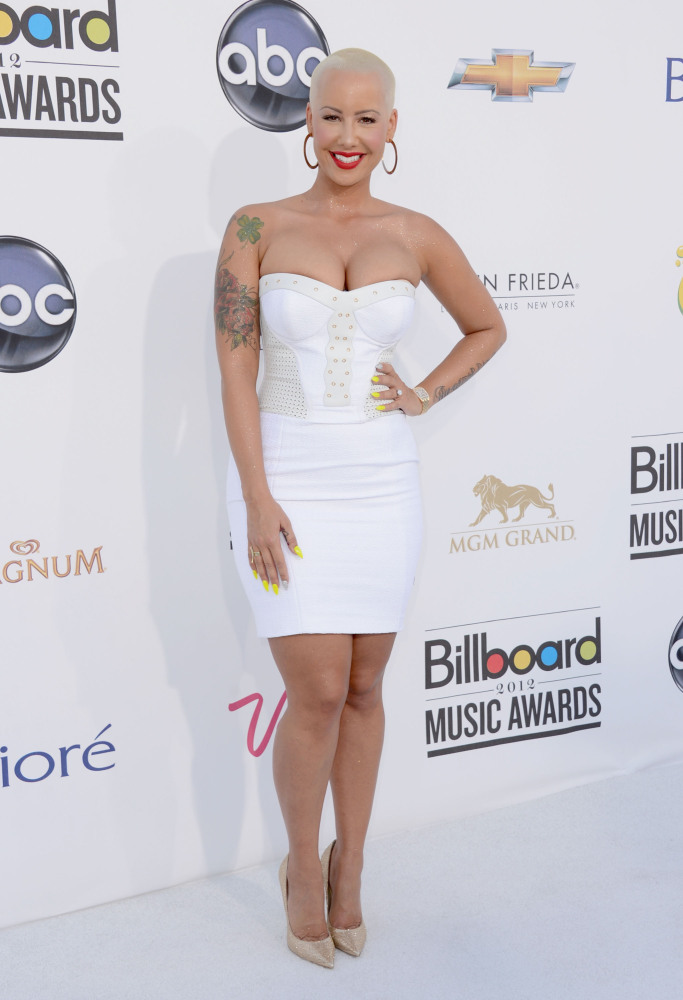 I guess Amber Rose decided to give it a break this time around. Really wasn't too impressed by the dress she decided to wear this year. Its cute, for someone whose fiance DIDN'T just win TOP NEW ARTIST AWARD, but ummmm, yours did! Step it up next year Amb! Love ya!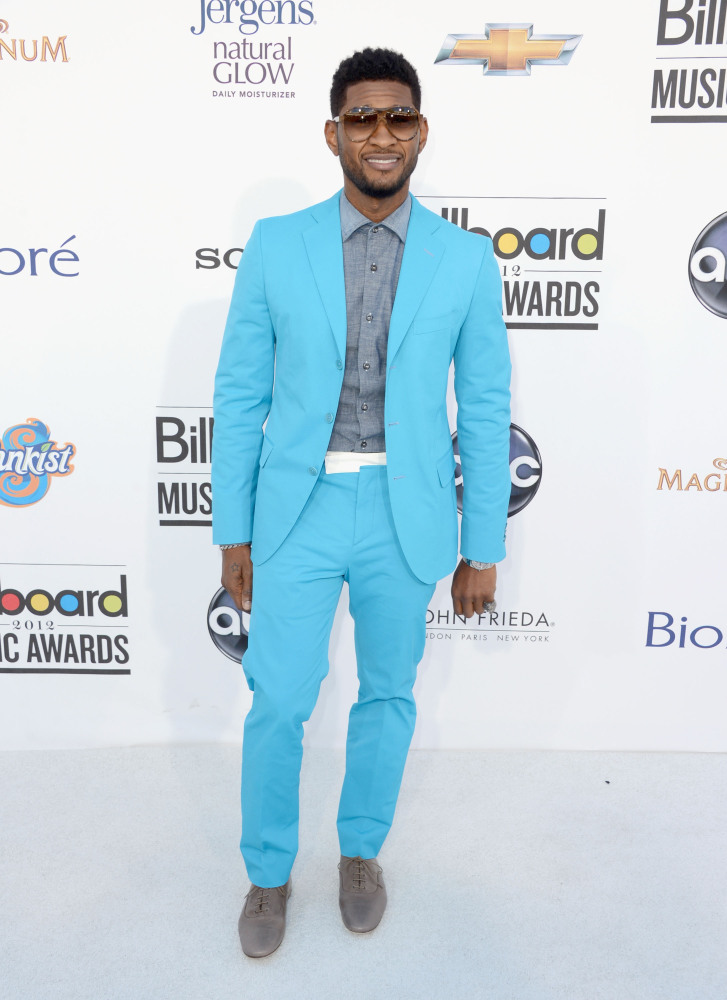 Usher Baby! He sure pulled out all the stops. Love this baby blue suit by Bottega Veneta he chose to wear. The grayish Oxfords really topped it off well also. Oooh, we see you Ursh! He definitely is making his comeback boldly and I must say we like where he is headed. Keep it up!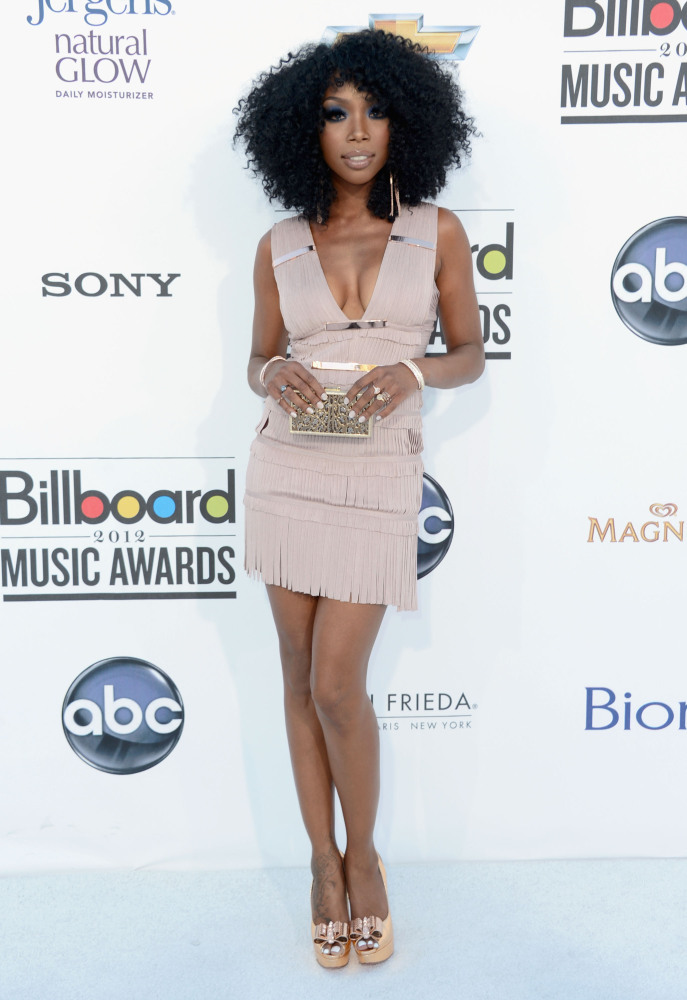 It all belongs to me! As she stated in her newest single along side power-house singer Monica, she's taking it all! Welp, we hate to tell ya this Brandy but umm, you can keep it! I don't know if it's the fact that I can barely see her face under that hair or just the Tina Turner feeling that I get from that dress. Either way, im not feeling it. Come on ladies, lets step it up!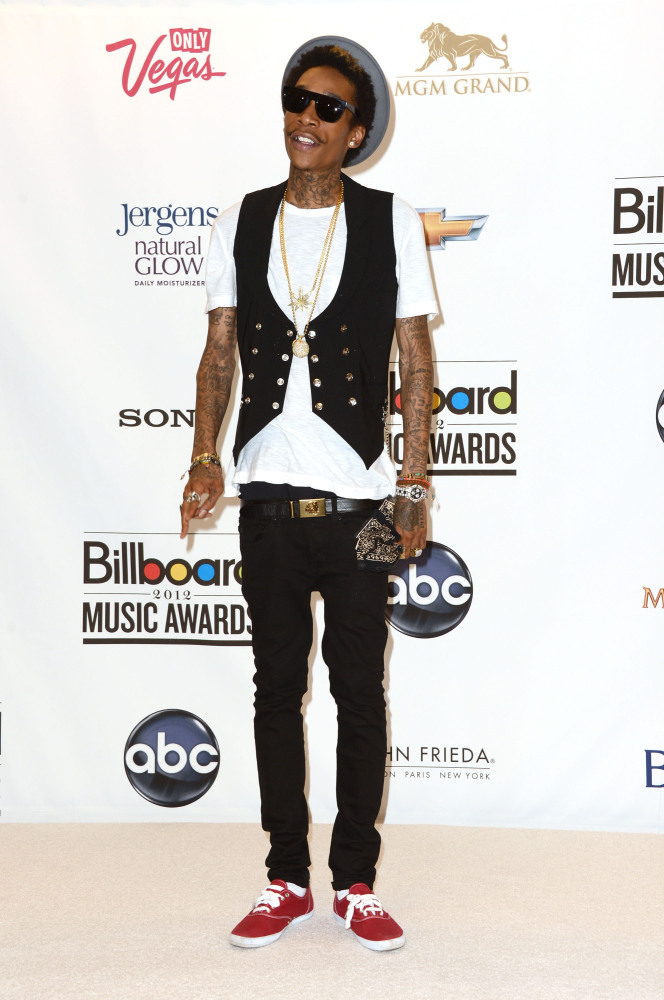 Is it just me, or does Wiz remind you of a young Snoop Dogg?? Mr. Khalifas b-boy gangsta like style definitely matches up with his outgoing personality. The black and white ensemble off set by a pair of red sneaks says comfortable and laid back. Great attire for that dash up to the stage he had to make for his big win. Way to go Wiz!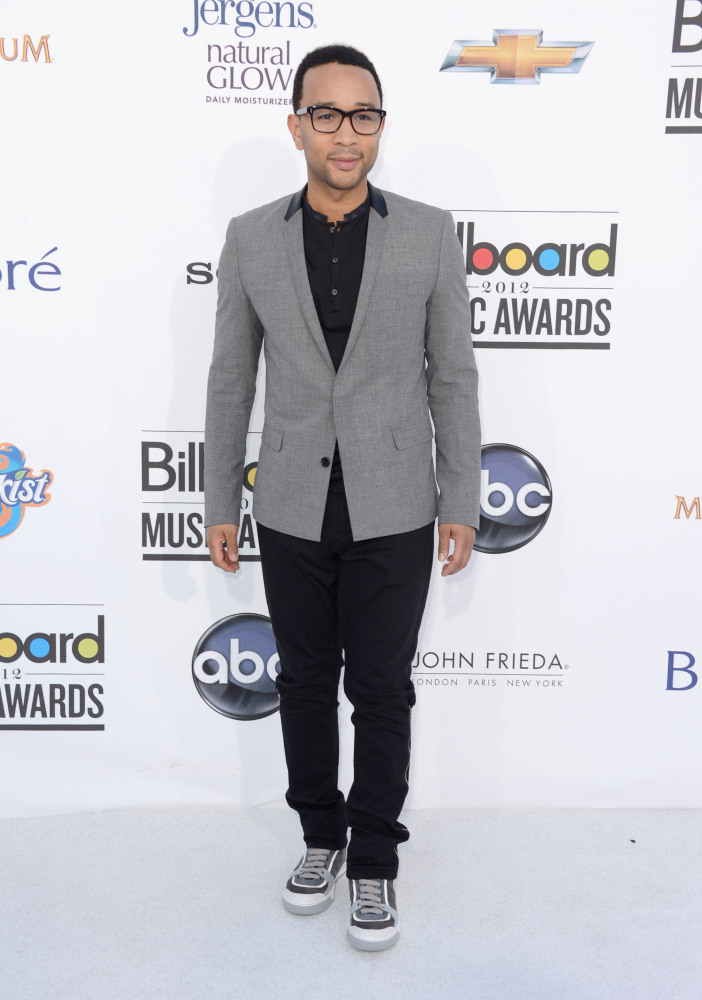 John Legend rocked the white carpet in a stylish grey blazer with grey & white kicks. Aww, he puts a smile on my face every time I see him. He is just so effortless. He added just a touch of class with the clear and black frames he wore to compliment his outfit. I give him an A+ for this one.
               Monica & hubby Shannon Brown stepped out looking extra fancy in their billboard awards attire. I love the fact that Monica paired a white sleek gown with leopard pumps. However, her clutch was a little off for me. A solid black clutch would have complimented her shoes and gown much more.  Shannon wore the infamous all black suit next to his lady, which everyone knows you can never go wrong with that one. Lovely pair!
               Make sure to log onto
www.blukolladreams.com
 for your weekly update on everything fashion and entertainment! Until next time, Be Creative & Be You! BluKolla Approved!